Cafe Kalina and Catering, by Luvbite Creations.
Springfield, January 2023
Cafe Kalina
Come sit on the deck overlooking a beautiful park. #Dog-friendly.
Luvbite Creations Catering
Bring the cafe to you!
Cafe Botanix
COMING OCT 2021 - Keep your eyes peeled.
Add Your Heading Text Here
From the owner of Café Kalina, comes the 2nd installment of a new crime-thriller novella!
The second book to this popular series.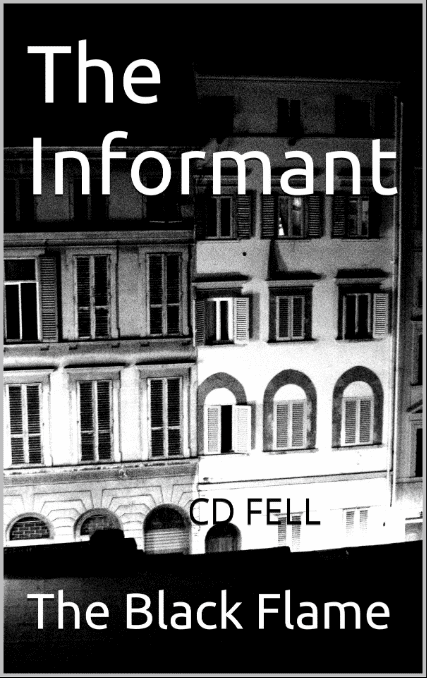 The Informant
Livia is back and is desperate to find her daughter Raven who is taken as collateral in a race against time to save her and destroy Lucas's plan for the Elite Team. Confiding in Nikolay seems her only way out to over turn Lucas and his ambitious plan, but can she trust him?
It's a race against time, through Prague and Monaco in this thriller with twists and turns at all corners. Livia will do all in her power to protect her daughter to find the truth and put an end to this underworld organisation.
Fresh air in the shade with a panoramic view
Come enjoy your meal on our beautiful timber deck overlooking a park and playground. With a reputation for our old-fashioned customer service, great food and our homemade doggy treats; you'll love the atmosphere and experience.
Family & pet friendly and Covid-safe.
"Great Coffee, Food, and Service. Close to the beautiful park and amazing views of Mount Coot-tha PERFECT FOR THE WHOLE FAMILY!"
#Deliciouspastries #Popularwithlocals #Relaxingatmosphere #Expertbaristas #Convenientlocation #Bestcoffee #Cheapeats #Greatbreakfast
Today's Chef Specials (I stole the menu items)
2 eggs any style served on potato, black bean and corn cakes with roasted tomato salsa, chipotle mayo, green onions, cilantro and toast

2 eggs scrambled with cream cheese, green onion and wild smoked salmon with lettuce and tomato in a whole wheat tortilla with pan fries

2 eggs scrambled with pulled pork and aged cheddar wrapped in a whole wheat tortilla with chipotle mayo, roasted tomato salsa, lettuce, tomato, green onions & cilantro with pan fries

Ham or avocado and egg English muffin with chipotle mayo